KCKL is working with Kiwanis Clubs in Malaysia in the Kiwanis Food Aid 2021 Project.
The third major lockdown in Malaysia due to the Covid-19 pandemic was devasting to businesses, education and low income families especially those with young children to support.
Without their jobs, families depended on their very limited savings which could barely cover living expenses, with intermittent long closures to many businesses and industries since March 2020.
Kiwanis will definitely be a part of the true Malaysian spirit.
With the government struggling in their foothold in managing the nation's healthcare, welfare and economy, Malaysians are left fending for themselves. People literally raised white flags seeking help. The IT savvy designed social media apps to identify and locate those in need and donors. NGO's, even able individuals initiated food aid distributions.
Hunger does not wait.
With our principle of serving the needy regardless of race, colour and nationality, the task was a challenge, because there are just so many in need! The task was a challenge, with the imposed 10km travel restrictions within registered address. Hence, it is indeed heartwarming to see NGO's working together to coordinate food deliveries and distribution.
The mega vision and mission continues…. with more participating Kiwanis Clubs nationwide and more volunteers getting involved.
The nationwide Kiwanis Food Aid 2021 is made possible, thanks to a generous donation from a Malaysian philanthropist.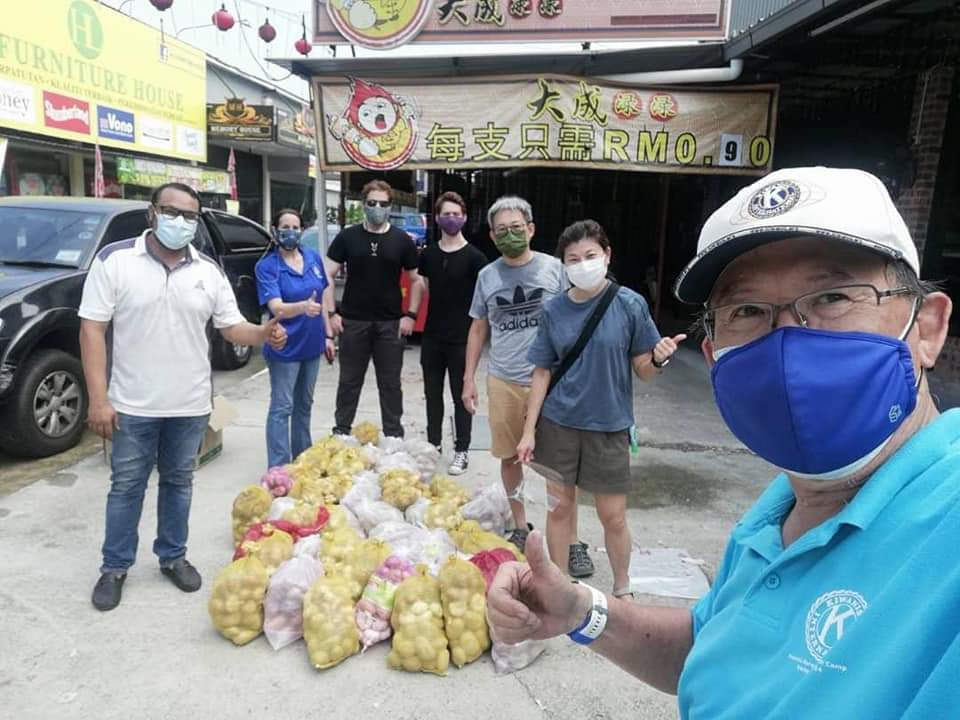 As of 16 August 2021, the Kiwanis Food Aid has reached out to more than 4,300 families in need, by more than 20 Kiwanis Clubs in Malaysia. The Project Committee has decided to take a pause but are still committed to deliver food aid to another 600 or more families in need. The total value of this Food Aid Project will then reach RM500,000.
---