Beach & Reef Conservation @ Redang 2019
The ocean is the largest ecosystem on Earth, covering more than 70 per cent of the Earth's surface. It is the planet's life support system. Oceans generate most of the oxygen we breathe. Oceans feed us, regulate our climate, and reduce climate change impact. The diversity and productivity of the world's oceans are a vital interest for humankind.
Despite their importance, oceans are facing unprecedented threats as a result of human activity. Every year, an estimated 8 million tonnes of plastic waste end up in the world's oceans. These ocean debris contribute to habitat destruction, and entangle and kill marine animals each year.
This prompted Lions Club of Agape, in collaboration with Jabatan Laut & Universal Divers, to start a beach & reef conservation project in Pulau Redang in 2018. This year, Kiwanis Club of KL has joined forces as co-organizer. The main objectives of this project are to help keep the beach & reef clean of marine debris & to conserve the reef by planting corals.
A total of 23* members & volunteers from both clubs participated in this project. There were two segments – diving & non-diving. The non-divers were tasked to clean the beach within the vicinity, while the divers went for 2 dives where the first dive was for clearing abandoned nets & other rubbish & the second dive was for coral planting.
The abandoned nets or ghost nets are hazardous because they encourage algae growth which can proliferate and block sunlight, needed by coral reefs for photosynthesis. Besides they can damage corals & choke their growth. If left in the sea, they can trap & strangle marine creatures. The task to remove them, however, was not easy as divers had to ensure that the act itself did not cause further damage to the existing reef & marine environment. Bags of abandoned nets, ropes & other thrash were successfully removed during the first shore dive. Divers also took the opportunity to remove crown of thorns which are predators of coral reefs.
Later in the afternoon, the divers received a briefing at the marine park by the officers before going underwater to plant the corals. A couple of heavy structures, constructed with metal & cement, were sunk into the seabed just outside the marine park. This area served as a nursery for coral nubbins to grow safely, while under the care of the marine park.
Although environmental clean-up and awareness were the main priority in this conservation programme, participants could not help but took in the beauty of both the beach & underwater surrounding. This compelled them to make a pledge to do their part to spread greater awareness and to turn this programme into an annual event.
The TEAM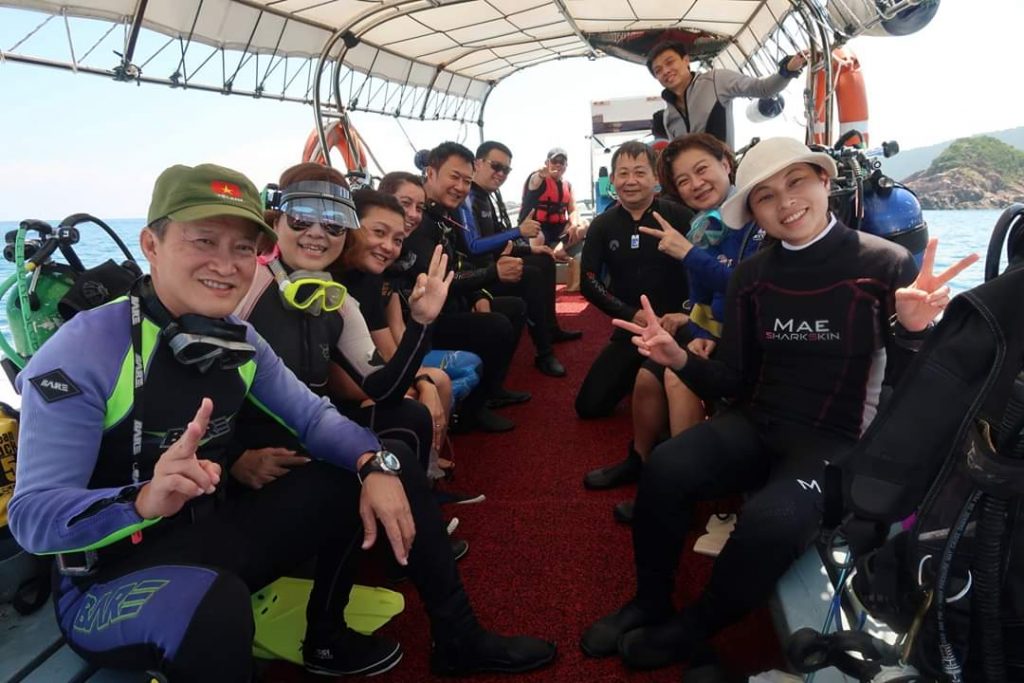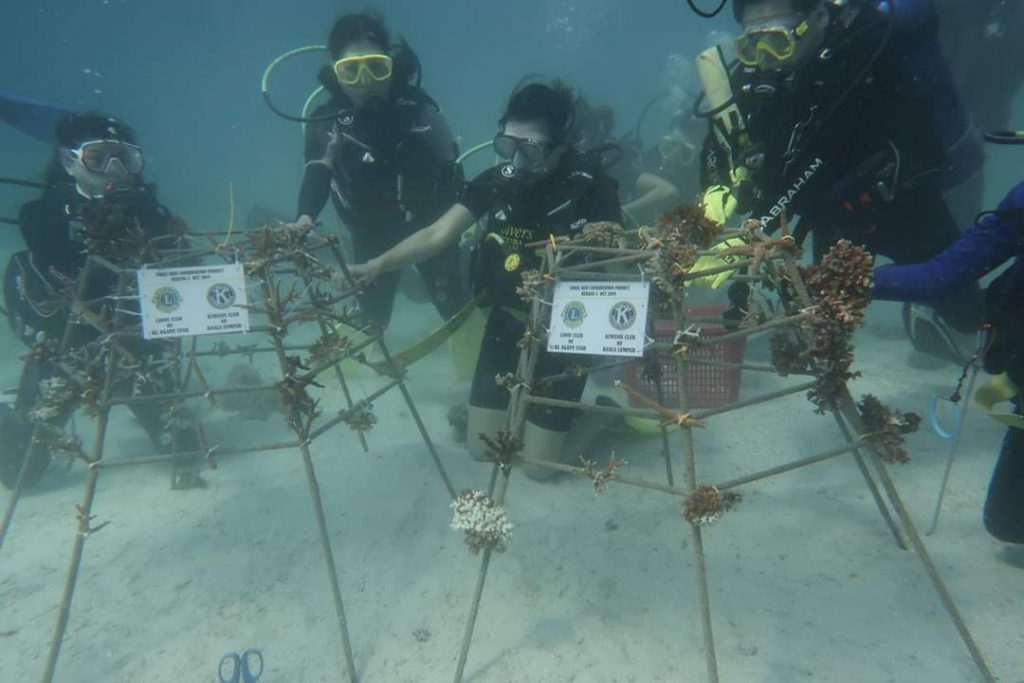 ---